SELF DEFENCE SEMINARS
Frome & Glastonbury - Somerset
Modern Warrior Training is avaialbe to run seminars on self defence for your group upon request. We can also tailor a seminar to the needs of your group. Please Contact us for more informaiton.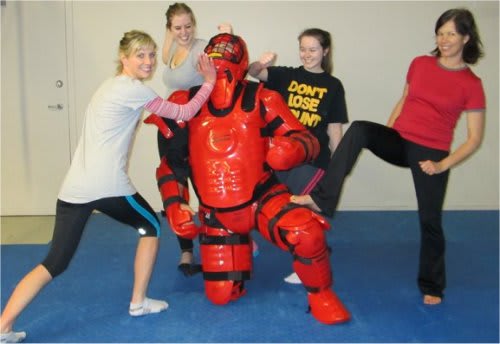 WOMENS'S SELF DEFENCE SEMINAR
Frome: November 2018
If you want to feel safer and more relaxed in your everyday life, then this one day self-defence seminar will give you skills to increase your confidence, both emotionally and physically.
This Self defence day for Women and teen girls, will focus on how to be safe in your environment and how to physically defend yourself against a male attacker.
Content Includes
Talking Points

Training the body-mind, building autonomic response to stimulus
Body process of confrontation, adrenalin, freeze, flight, fear
Target map on male body, weak points and best technique
Legal side of self defence, what you can and cannot do
Colour codes of awareness, keepings aware, ready and relaxed

Striking Techniques: with power and aggression on pads

Straight hand strikes
Hammer strikes
Knee striking

Defence Situations

Wrists being grabbed
Arm draped over your shoulder (creepy guy)
Throat grab
Hair grab
Bear hug from behind
Choke from behind
Abduction hold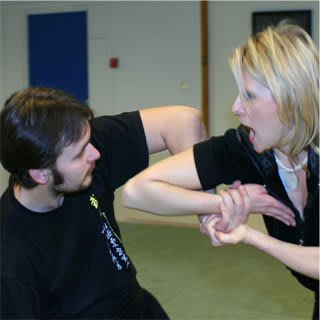 Typical Day
We begin by talking about the anxieties and fears women feel regarding attack. We the start a warm up with some self defence games and move into learning how to strike. We then start to learn the self defence situations and take breaks to go through the talking points. There will be short food break around lunch time to fuel up for the afternoon. We then continue to learn defences, practices striking back and go through the talking points progressively raising the intensity. At the end of the day you are invited to experience a controlled attack situation where Robert will put on his armour and engage with you in one of the defence situations you have learned. You can then respond with more force and intensity as he is wearing protective equipment and you get the feeling of defending yourself against a male aggressor.
You Don't Need To Be Fit or Experienced
The skills are simple to learn and apply. That's what makes it effective. As such you don't need to have martial arts experience or to be very physically fit to take part. Throughout the training there are breaks from the physical practice to rest and to discuss the psychological and legal side of self defence.
The Experienced Martial Artist
If you have been practicing martial arts for some time then you can still gain a lot from this seminar. Students who have come from a more "traditional Martial Arts" background often how REAL it feels and how the different the training is to what they have been used to. This broardend your knowledge and experience.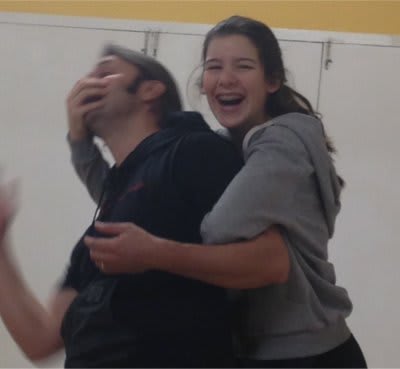 Prices & Booking
The seminar costs adults £15 and teens £10. We want to make the seminar accessible to all so please enquire if cost is a problem to attend. The seminar is supported by Knightstone Housing hence the affordable price.
The skills you learn could save your life or the life of someone you care about!
Participants will have a better understanding of how to avoid danger and to gain confidence in their ability to defend themselves should a situation occur. Contact us