SELF DEFENCE MARTIAL ART CLASSES
Frome & Glastonbury - Somerset
Classes are regular weekly group training sessions that run throughout the year. Each training location will give details of the class schedule. We ask that you contact us first about the class you are interested in so you can tell us about the age, and experience and why you want to learn. We can then book the best time for them to experience a class. You can of course come and watch any of our classes at any time.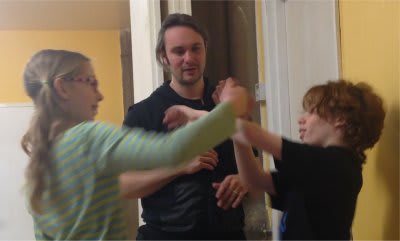 We ask for cash payment on your 1st class. If you wish to become a member then we will ask you to set up a PayPal subscription to pay your membership weekly. Fees are £5 per week per member For the Junior and childrens classes. Adults are £6. We use this method of weekly payment as we feel it's fairer because you only pay for the classes that are scheduled. With monthly payments you are paying a fixed amount despite cancelled classes due to public holidays. Also it means that we can start training promptly on time and not have to organise cash. If you want to come regulary but know you cannot commit to each week then we can make a special arrangement.
Small Class Sizes
So students get quality time with the instructor we limit the total students in a class to 6. This we feel gives everyone the best training. Because of this we do not have a drop-in price but ask for the small financial PayPal commitment. If the classes are full you will be added to a waiting list and informed when a place opens up
Speaking to The Class Instructor
Unless the class instructor has an assistant who can help you with your enquiry then there is an opportunity to speak to the instructor at the end of the class and before the next class begins. Whilst teaching the instructor must focus on the students. Please understand that conversations need to be to the point as time is limited. However your instructor will be happy to talk with you on the phone or via email on matters that require more time.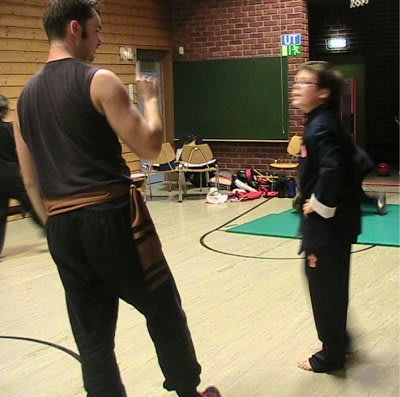 Benefits of Class Training
Class training is open ended, we just keep on training, improving, getting stronger, quicker, more knowledgeable and more confident. You will get to experience what it's like to train with different sized people, build friendships and be part of a group all going their development through the challenge of martial arts training. Robert will guide and nurture you in this journey to help you be the best you can possibly be.
When you commit to refular classes your instructor commits to your personal development.
Class Locations
Modern Warrior Training currently have Self defence classes in the following locations. Click the links for more information.