SELF DEFENCE MARTIAL ARTS FOR ALL AGES
Frome & Glastonbury
Welcome to Modern Warrior Training. We are a club running in Frome (Somerset) and soon in Glastonbury, for Juniors, Kids,Teens and Adults from ages 4 and upwards. We run weekly self defence classes in 3 age groups to help children build character and confidence. We aim to prepare our students with the following:
Physical skills to defend themselves from attack in the most appropriate way
To help them recognise dangerous situations and avoid them.
Learn how to remain calm and focused in an emergency.
We Also run private lessons and seminars in these areas.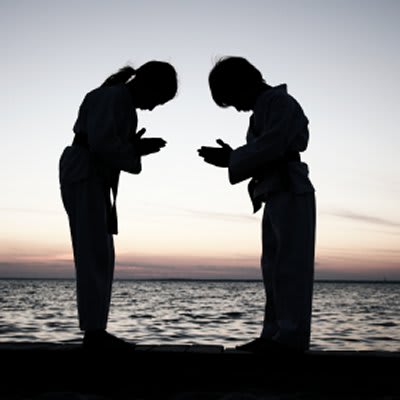 OUR PHILOSOPHY
'Our body carries us; our mind coordinates us; our spirit guides us.' Through training in physical self defence, gaining awareness of danger and being prepared for chaotic situations, a student develops the attitude of the warrior who is able to walk into the challenges of life with confidence in themselves. We teach our students that a warrior/warrioress is a person who 'resolves conflict' - they do not start conflict. You are peaceful, cooperative, solution orientated and kind. The greatest battle a warrior faces is with themselves and their own fears.
HOW WE TEACH OUR CLASSES
We have 4 classes for the different age groups of students. Junior classes are for 5 - 7 years of age, Kids classes are for 8 - 13 years of age, Teens & Adults classes are for ages 14 and upwards. The classes provide appropriate content and different teaching styles for each age group. Overall the teaching method is disciplined but not regimented and the output is safe, challenging and lots of fun! You can try one of our weekly self defence classes by contacting us first. All classes are lead by Robert Grant who has over 19 years experience in martial arts and who is insured and DBS/CRB checked. He is also available for private training, Festivals, and Seminars.